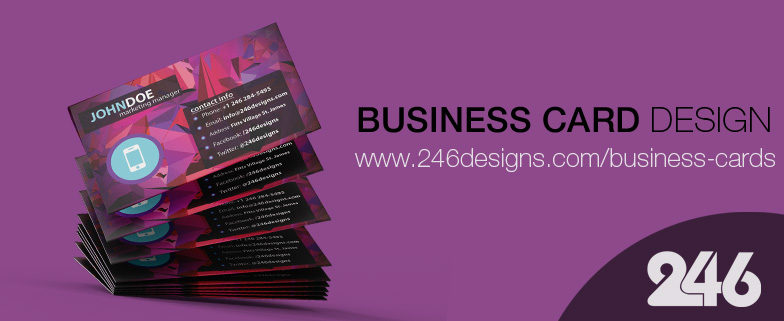 You know when we first started this whole 246 Designs concept we felt like the late great Dr. Martin Luther King… in that we had a dream. In this dream persons could see business cards and other designs without any commitments and would only make a payment if they saw a design that they liked and wished to make their own. In this dream we wanted designs to be as cheap as possible.
It was a proper dream by all accounts and for the most part we had succeeded. We created an online flipbook where persons could flip through our list of business cards and we updated the designs every few months. But as with most things in life, dreams and reality seldom go hand in hand on the first attempt. The online flipbook was fine for desktop users but was uncomfortable to use in a mobile environment. In this day and age making things difficult on mobile is not the wisest thing to do.
And so here we are. Dream v2.0! We have nuked the online flipbook and created a new grid layout. The great thing about the grid layout is that it looks great for both mobile and desktop users and is extremely easy to navigate. Best of all however is the fact that persons can now view the front and back design of a business card at the same time which was a severe limitation with the online flipbook.
We have also added a few new designs along with this enhanced look! Go ahead and check out our very new and improved Business Card page. We dare you!
https://www.246designs.com/wp-content/uploads/blog-business-cards.jpg
321
784
246 Designs Inc.
https://www.246designs.com/wp-content/uploads/246-designs-logo.png
246 Designs Inc.
2016-04-14 20:31:25
2016-06-08 13:52:06
Business Cards Update